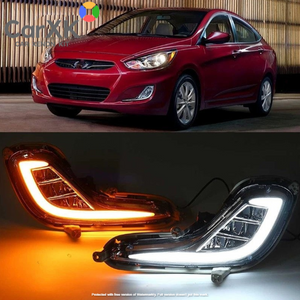 Function: Daytime running Light and Turn signal light
Working Voltage: DC 12V Light
Color: White and Yellow
Brightness: 70~90 LM(left and right strict symmetric)
Material: ABS + LED
Features
Lead the trend of car light source.
No need to change the car to install the item.
With reverse polarity protection and open circuit protection.
Daytime running light improves safety while driving.
It allows your vehicle to be seen at much further distances.
Greatly improves reaction time of oncoming motorists in an accident.
Enhance lighting on rainy and foggy days to avoid traffic accidents.